SIRE - Ch. Fabelhft Majic Marc'r
DAM - Eybul's Litle Nell Van Romeo
BRED BY - James Dalton
OWNED BY - Diana Bates

Newsflash for Miss MoneyPenny: She's till got it! At 8 years old Miss MoneyPenny won Best Veteran Award and Award of Merit over 25 Competitive Specials competing for Best of Breed at FBDCA Specialty in Santa Barbara August 24, 2014. She still loves the show ring and to strut her hot stuff! So proud of this beautiful girl...
Miss MoneyPenny amazing show career began at 6 months old at her very first Dog Show when she was awarded a Group 3 Best Puppy by the San Fernando Kennel Club in Del Mar. Miss MoneyPenny show career really took off after the amazing talented handler, Erin Piercy began to show her.
Money Championed within a couple months and in 2009 Miss Moneypenny went on the road with Erin where she won many Award of Merrits, BOB awards, and Mutiple Group awards. Since then Miss MoneyPenny has had two litters of beautiful puppies and we can't wait to see her 6 month old brindle daughter, Fontaine, begin her show career under the special care of my best friend and owner Jody Kott, of Gypsy Canyon French Bull Dogs.
I can't thank James Dalton and Shelley St John, from Fabelhaft Robobull French Bulldogs enough for my beautiful girl, Miss MoneyPenny. Both James and Shelley have been so helpful and supportive over the years. I consider them both dear friends and part of my family.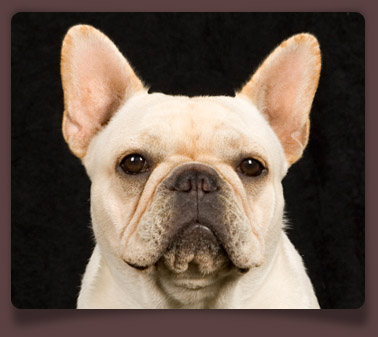 Miss MoneyPenny's amazing show career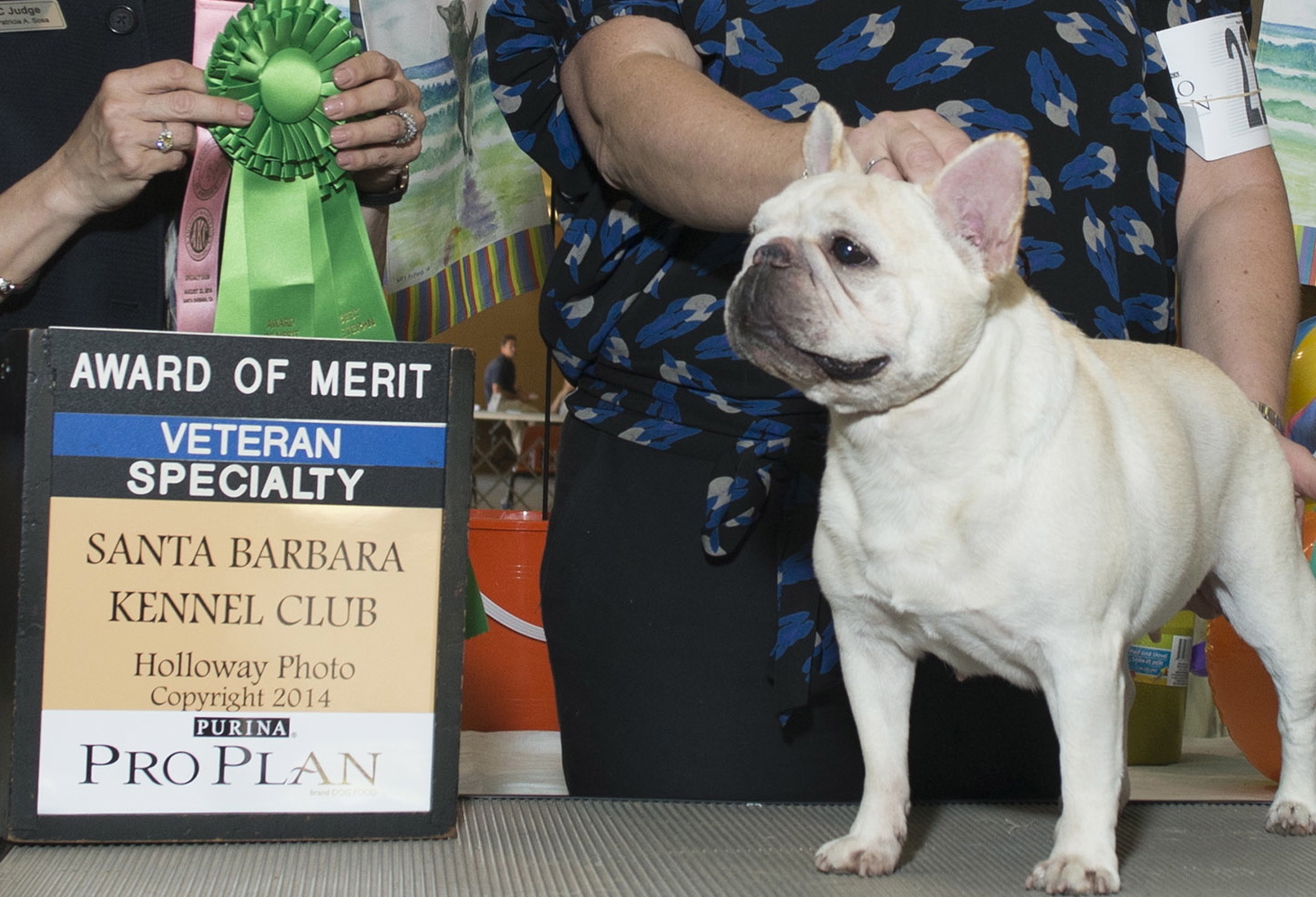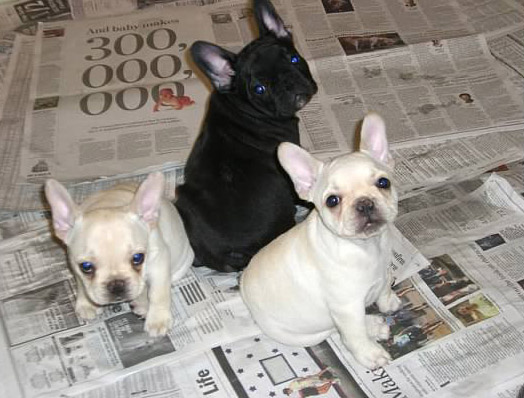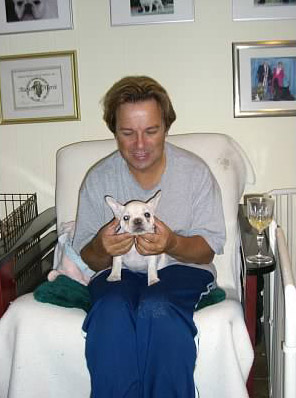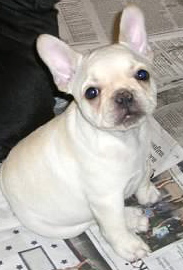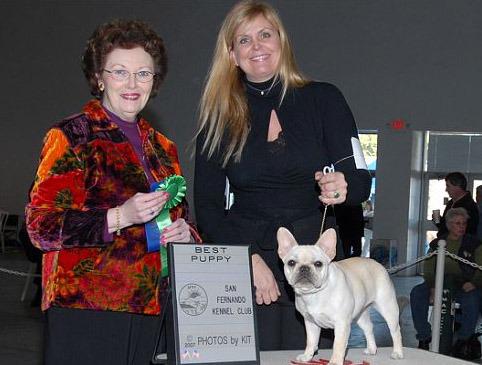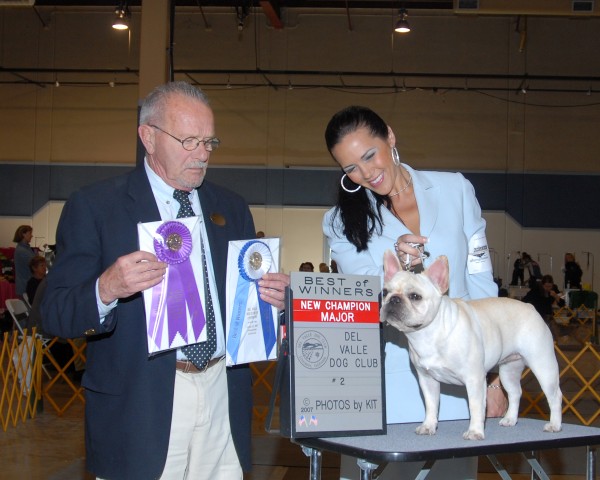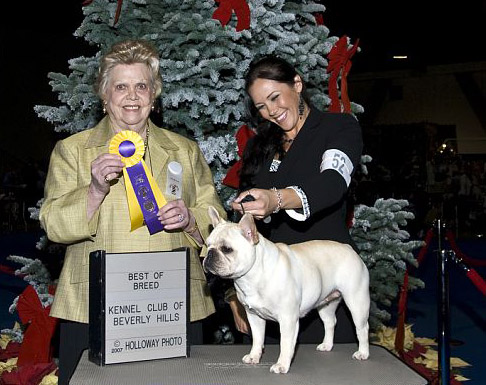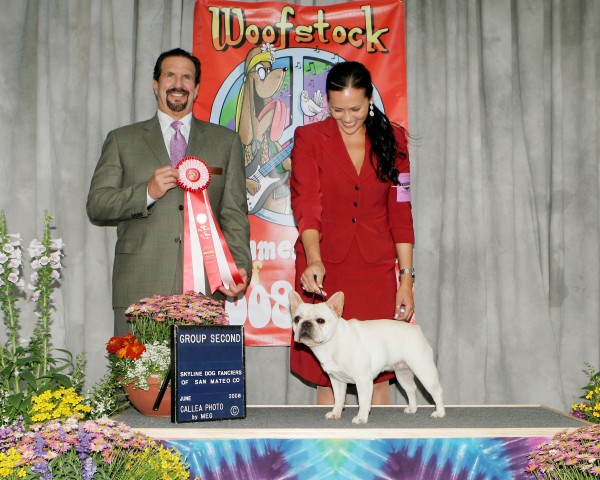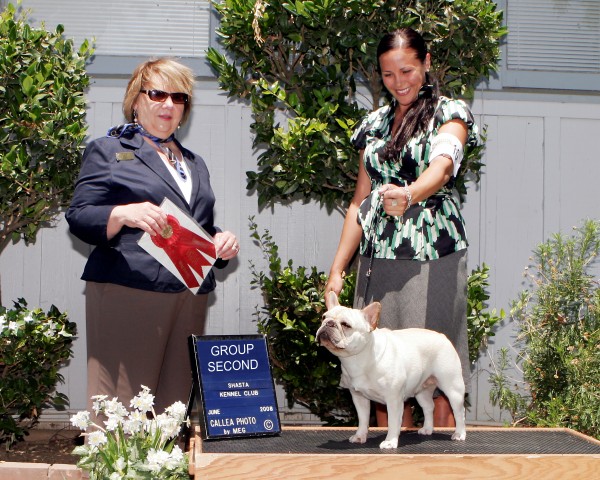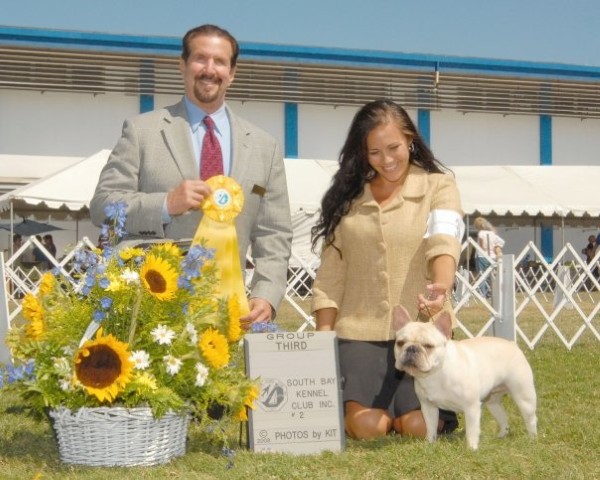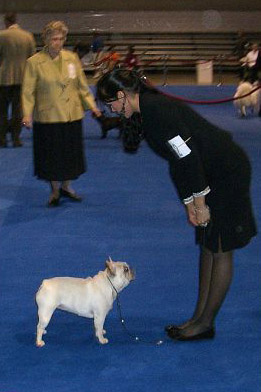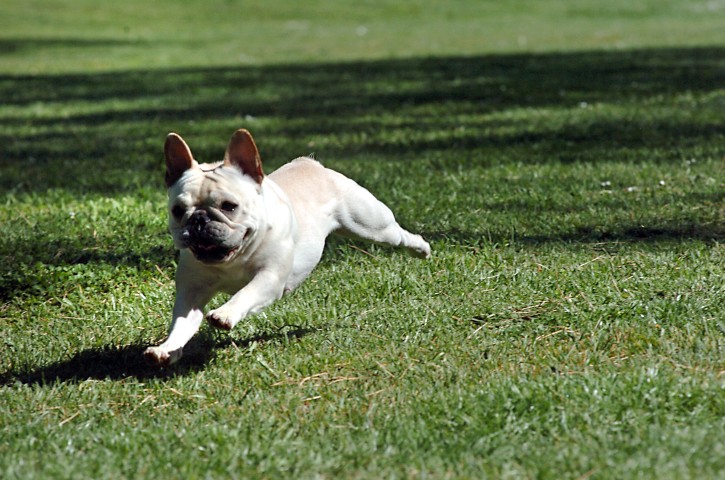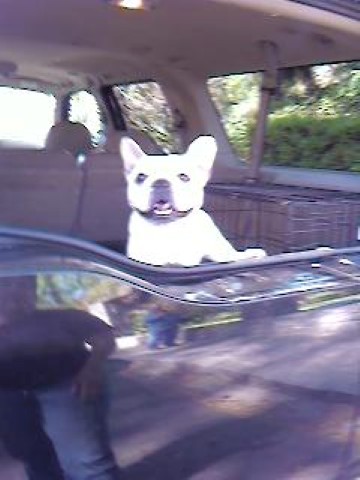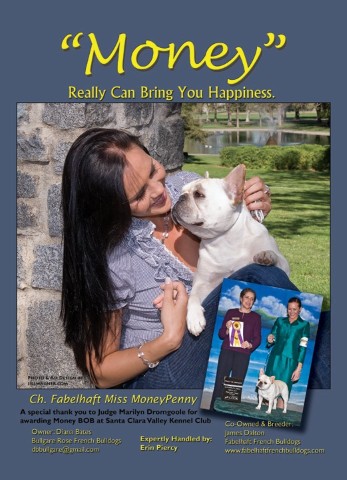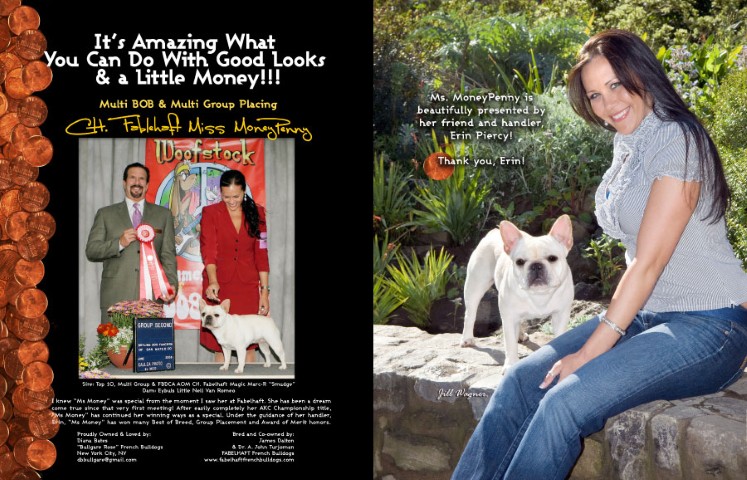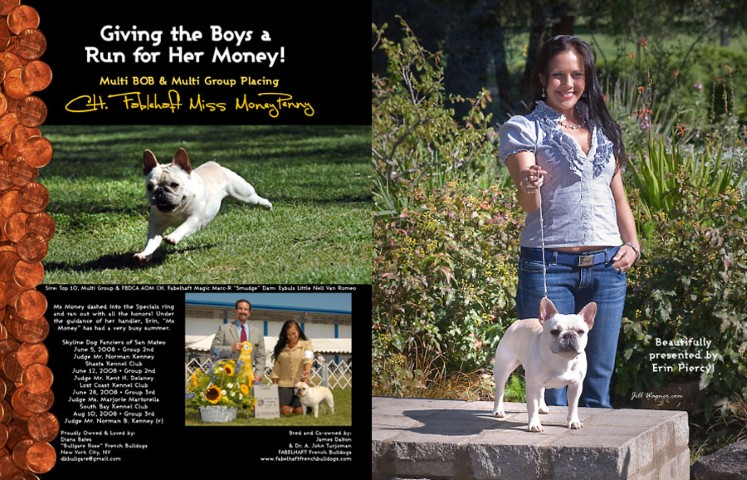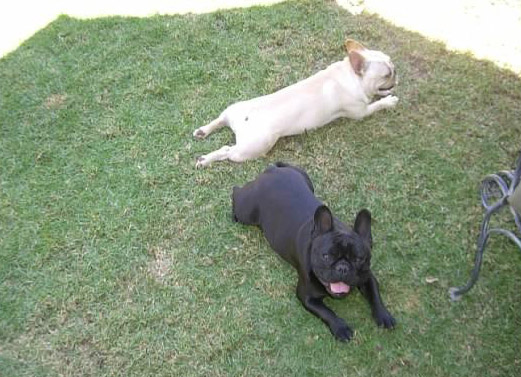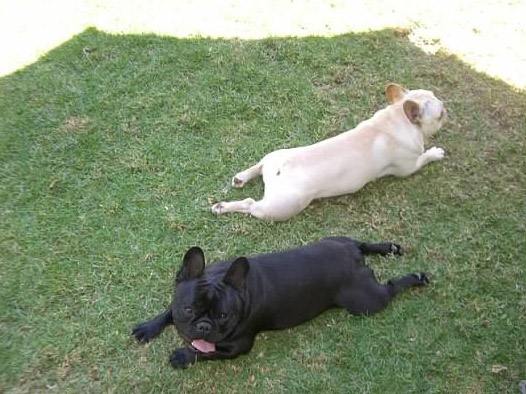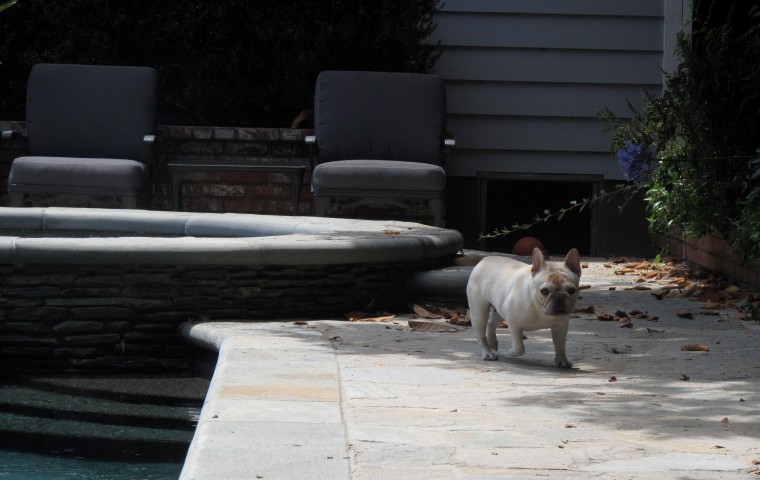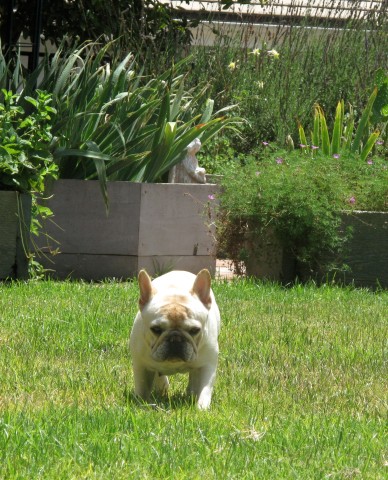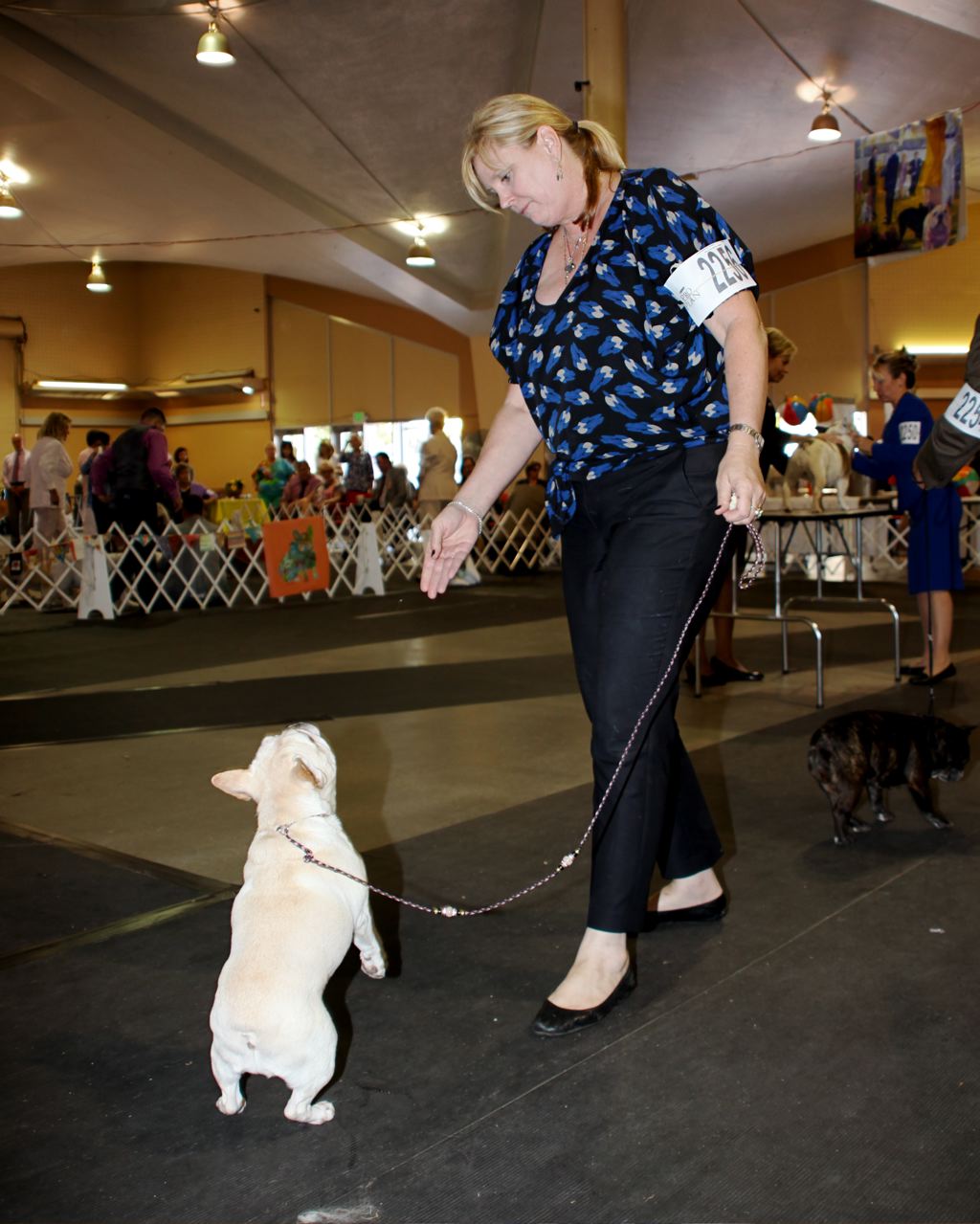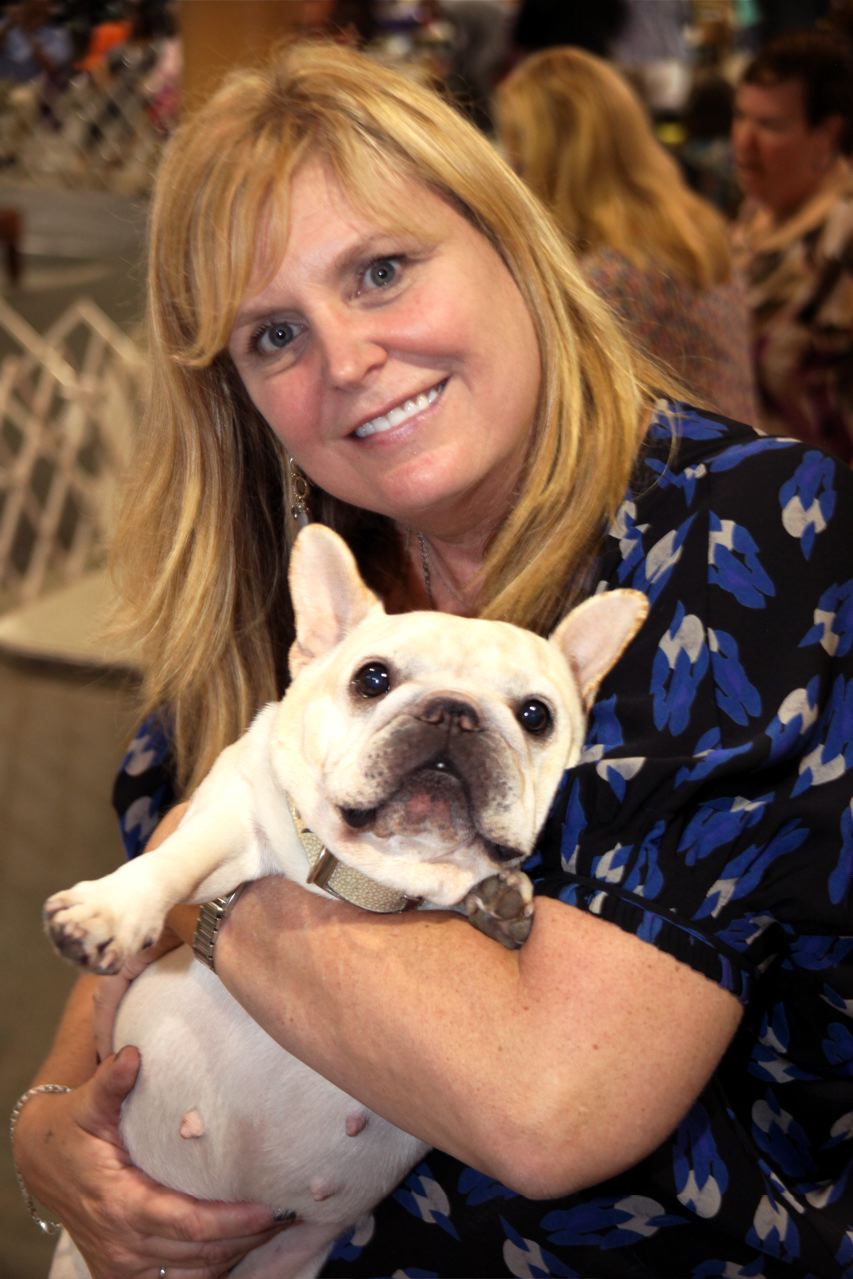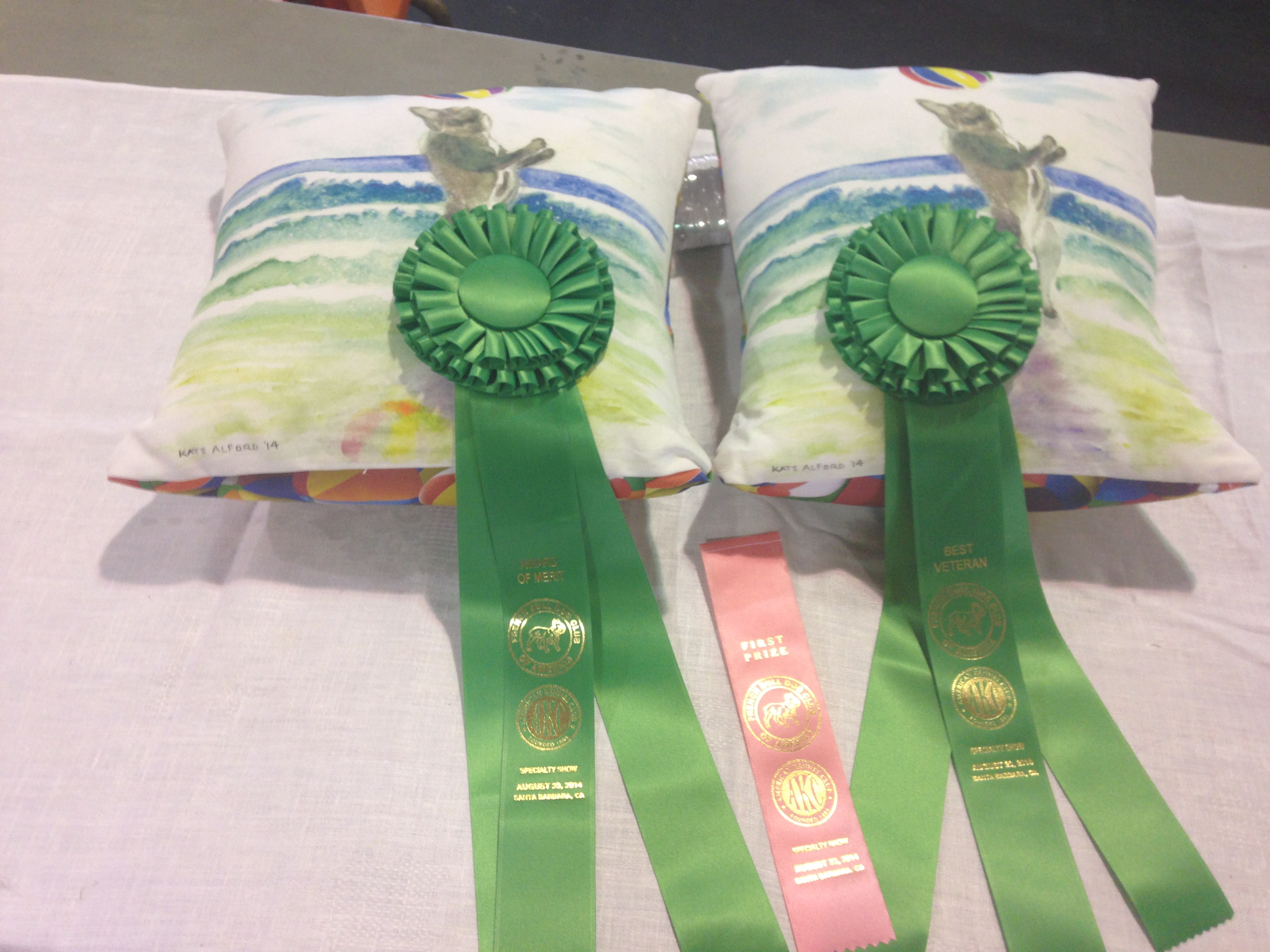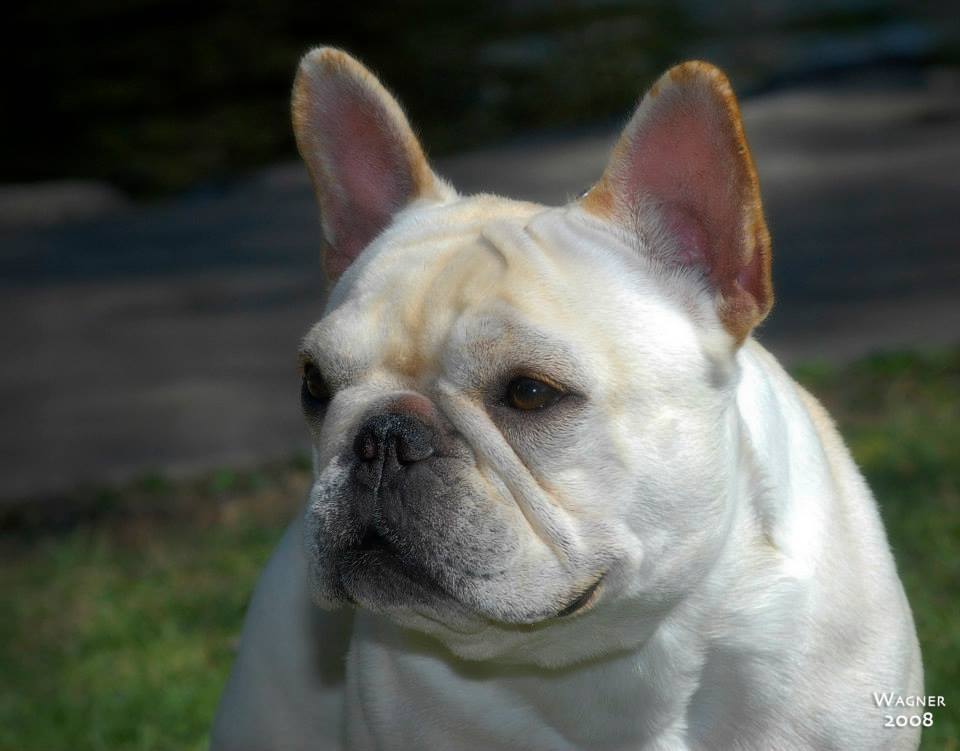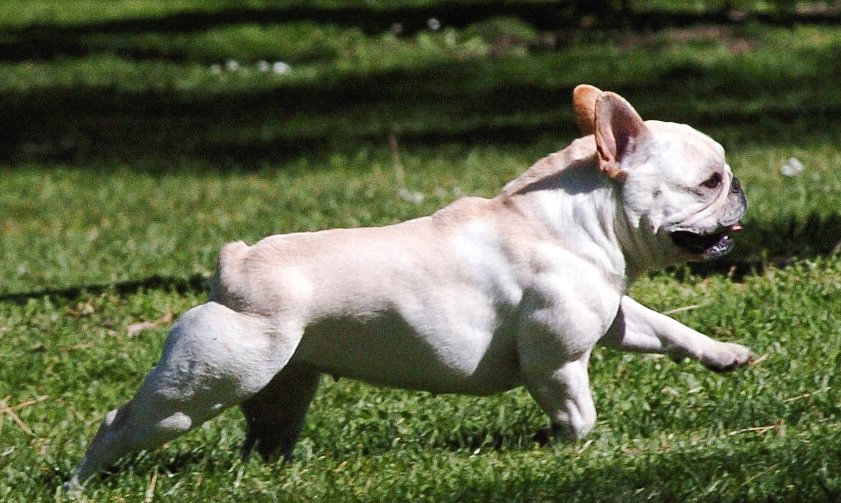 Ch. Fabelhft Majic Marc'r

Ch.. Tidewater Monte Carlo Jackpot
Ch. Jackpot! Sir Winzalot of Tw
Ch. Tidewater's Hurricane Allis
Ch. Bridge Gradon Poupay
Ch. Bridges Marc Him Magnus
Ch. Bridges Jovette

Eybul's Litle Nell Van Romeo

Ch. Robobull Fabelhaft Excelsior
Ch. Comepatabull's Ready To Rumble
Ch. Xclusive De La Parure
Ch. Eybul Ma's Favrit Valentine
Ch. Vi Du Lac Starhaven's Dante
Jacs Truly Scrumptious